ADA
The founders of ADA are Sue Wilkinson and Celia Kitzinger.  We are both passionately committed to supporting people in exercising their end-of-life choices, whatever these may be.  We have run many workshops and training sessions on Advance Decisions, and really enjoy helping people to write them – by telephone, email and in face-to-face sessions.
Sue Wilkinson
Sue is an Honorary Professor in the Department of Sociology at the University of York, and a Chartered Psychologist.  She took early retirement from Loughborough University in order to set up ADA.  She is a specialist in healthcare communication, and has extensive experience of working with charities to help them improve their telephone helpline services.  She is currently working with Dementia UK on an evaluation of their Admiral Nursing Direct helpline, and is also exploring how people who have received a dementia diagnosis can be encouraged and supported to write Advance Decisions.
Celia Kitzinger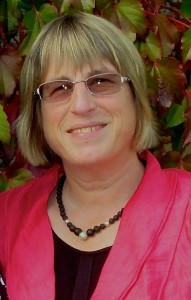 Celia is a Professor in the Department of Sociology at the University of York, and a Chartered Psychologist. She set up, and co-directs the Coma and Disorders of Consciousness Research Centre.  Her research focuses on understanding and improving the experience of families who have a loved one in a coma, vegetative state or minimally conscious state.  She recently led a seminar series (funded by the Economic and Social Research Council), bringing together social scientists, healthcare professionals and lawyers to explore ways of facilitating the uptake of Advance Decisions.
Our trustees
Jakki Cowley
Jakki is Director of Empowerment Matters, an advocacy and Mental Capacity Act resource and information agency, which delivers training, resources and guidance – and promotes best practice – regarding the Mental Capacity Act.  She has worked in the advocacy sector since 2003, practising as an advocate and managing IMCA services. She is also Vice-Chair of the Court of Protection Practitioners Association, and a community member of the NICE Public Health Advisory Committee.